Our selection
The Catalan cuisine matches perfectly with the great Spanish classics, bringing to life a tasty gastronomic journey.
You can choose among tapas, burguers, salads and sandwiches.
Authentic local flavors, timeless recipes from the Spanish tradition to homemade burgers, everything is prepared with love and care.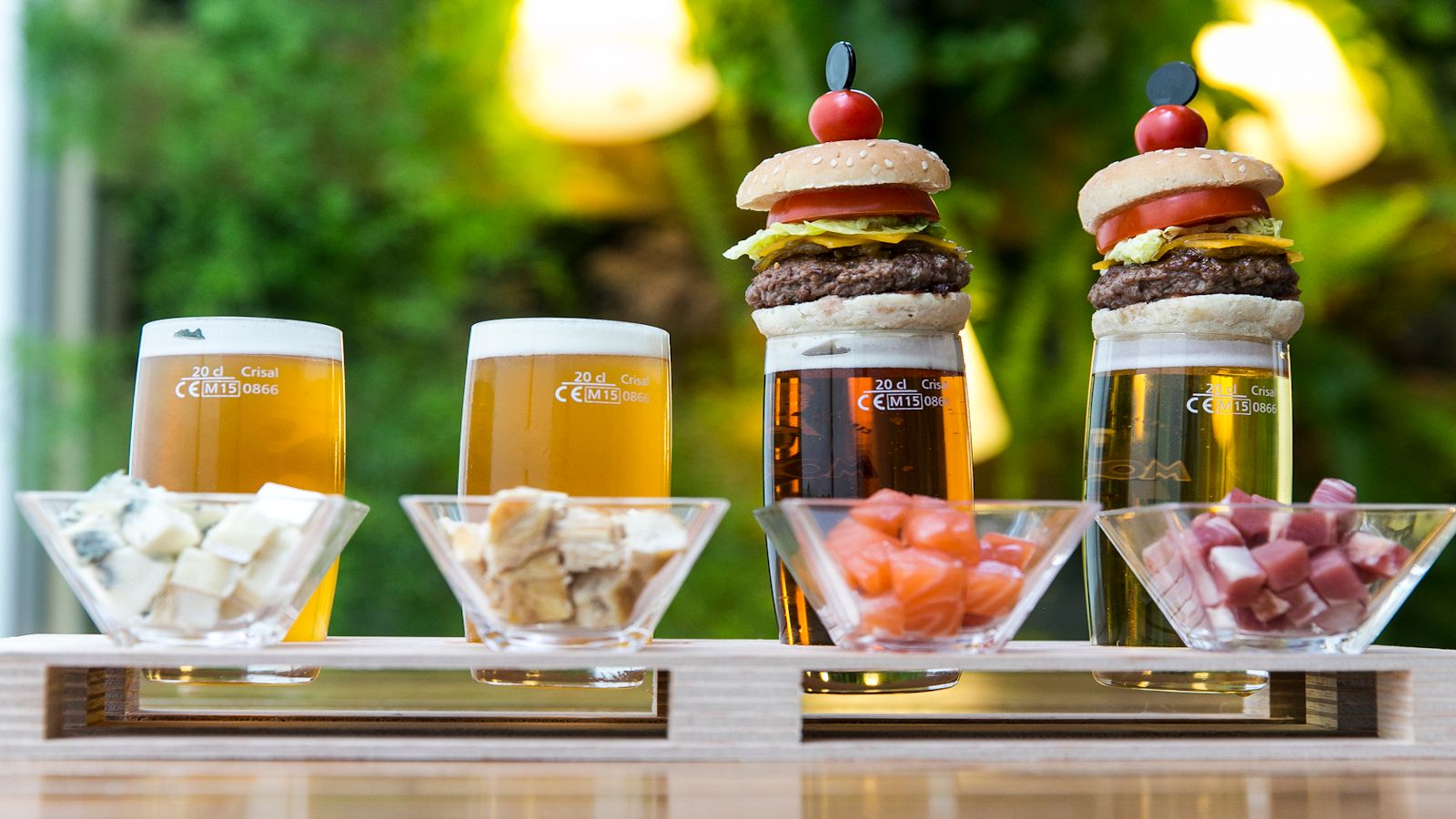 Harmony of aromas
The pairing
Traditionally if you think about combining flavors, you would firstly pair food and wine.
At 4 Taps Bar however, you will discover, throughout our food and beer pairing exploration, how any beer has its perfect food match.
Our Pairings
Tasting & Pairing
The Tasting: tasting of four different types of beer, to discover unique flavors that make this menu special.
The pairing: Combining a selection of tapas with different beers during a gastronomic experience.